How to make a sharp-nosed paper airplane
Talk

0
Share
Ad blocker interference detected!
Wikia is a free-to-use site that makes money from advertising. We have a modified experience for viewers using ad blockers

Wikia is not accessible if you've made further modifications. Remove the custom ad blocker rule(s) and the page will load as expected.
The following images illustrates the steps how to create a beautiful sharp-nosed paper airplane. It is intended as an experimental page explaining the procedure in a series of images with explanations within the images, as a way of conveying procedural information.
There are definitely better ways, and in the future think to try out various ways to explain something simple like this, in order to find good ways of explaining.
Video Instructions
Edit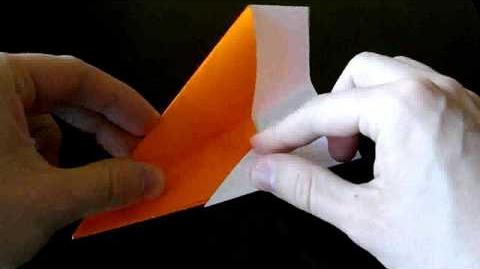 ---
Ordinary Instructions
Edit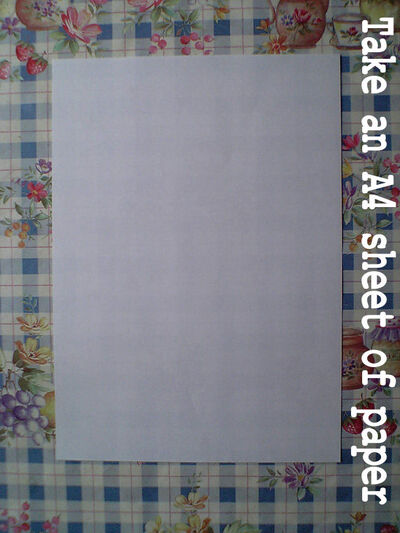 A-4 piece of paper (210mm × 297mm), or any paper with a height to width ratio of
Step 1: (click images to enlarge)
Step 2: (click images to enlarge)
Step 3: (click images to enlarge)
Step 4: (click images to enlarge)
Step 5: (click images to enlarge)
Step 6: (click images to enlarge)
Step 7: (click images to enlarge)
Step 8: (click images to enlarge)
Step 9: (click images to enlarge)
Step 10: (click images to enlarge)
Step 11: (click images to enlarge)
Step 12: (click images to enlarge)
Step 13: (click images to enlarge)
Step 14: (click images to enlarge)
Step 15: (click images to enlarge)
Step 16: (click images to enlarge)