Hey there. Here's a tutorial for how to turn your manga into professional-looking artwork, without having to worry about inks and paints. All on Photoshop.
See my other articles for tips on how to draw Manga in genral.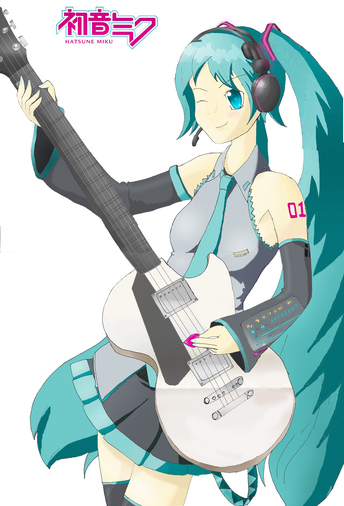 Materials and Programs needed
Edit
To get the best results, you need to know whether you are better at drawing up a hard copy, or going straight to Photoshop. Although anyone can draw anime with a pen, a pencil or anything. The best tools you can use are the following:
To create the hard copy
Edit
Pencil(s), preferably a 2B... or at least HB pencil. You have to sketch the outline first up.
Eraser. No desctription needed. You will make mistakes. I do every five seconds when i draw... it doesn't matter how many mistakes you make. You will also need to completely erase the first sketch after inking.
Inks. I use Faber-Castell 8 PITT artist pens, but you can of course use similar variations. Once your happy with the outline you retrace the outlines with black ink. (Black 199***) Use the S size, always, unless you prefer thicker lines.
Music..... no im just kidding. You don't have to... but it does help. Just be wary you have to have a lot of music, i find myself going through entire albums before Ive even gotten my inks out.
Transferring the hard copy to your computer
Edit
Cameras, scanners, and etc. I use an Olympus camera... its much faster than scanning. (Just be wary you have to be good at taking photos... blur is extremley annoying when trying to Photoshop)
Colouring on a computer.
Edit
You CAN completley draw your picture with computer programs, but it takes a lot of practice.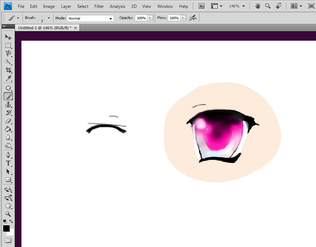 Adobe Photoshop CS4 Extended Edition... or some other version of Photoshop. It is ESSENTIAL in making your anime look cool.
Ad blocker interference detected!
Wikia is a free-to-use site that makes money from advertising. We have a modified experience for viewers using ad blockers

Wikia is not accessible if you've made further modifications. Remove the custom ad blocker rule(s) and the page will load as expected.