This page is only kept for historical reference
---
Welcome to WikiHowTo [a proposed WikiMedia Project],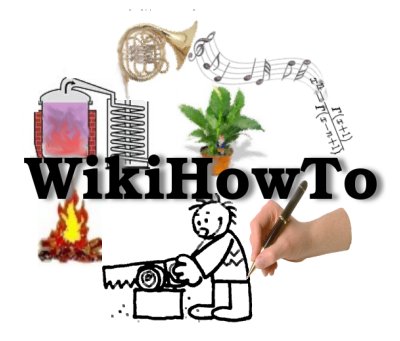 a collection of HowTo's that anyone can add to, edit, and update.


WikiHowTo offers tutorials in any numbers of subjects, and unlike most on line tutorials these will say up to date, as long as they are popular enough to be viewed. To add a new HowTo see HowTo Create a New HowTo.


Why should there be another Wiki-Style HowTo site?
There are a number of these sites, but most are undeveloped. Some of these sites have really good ideas on organization styles, while others do not. We hope to learn from these sites and find a harmony between them. Similar sites to WikiHowTo Here is a list of HowTo sites that uses a Wiki style, and what we have learned from them.
New Proposal: Joining the ideas of howto and wikihowto
If you have an idea on howto improve this site, please feel free to implement it, or add you r idea to the discussion page.
Help
---
Main Page | About WikiHowTo | Project Proposal | Latest News
Ad blocker interference detected!
Wikia is a free-to-use site that makes money from advertising. We have a modified experience for viewers using ad blockers

Wikia is not accessible if you've made further modifications. Remove the custom ad blocker rule(s) and the page will load as expected.